15 May 2017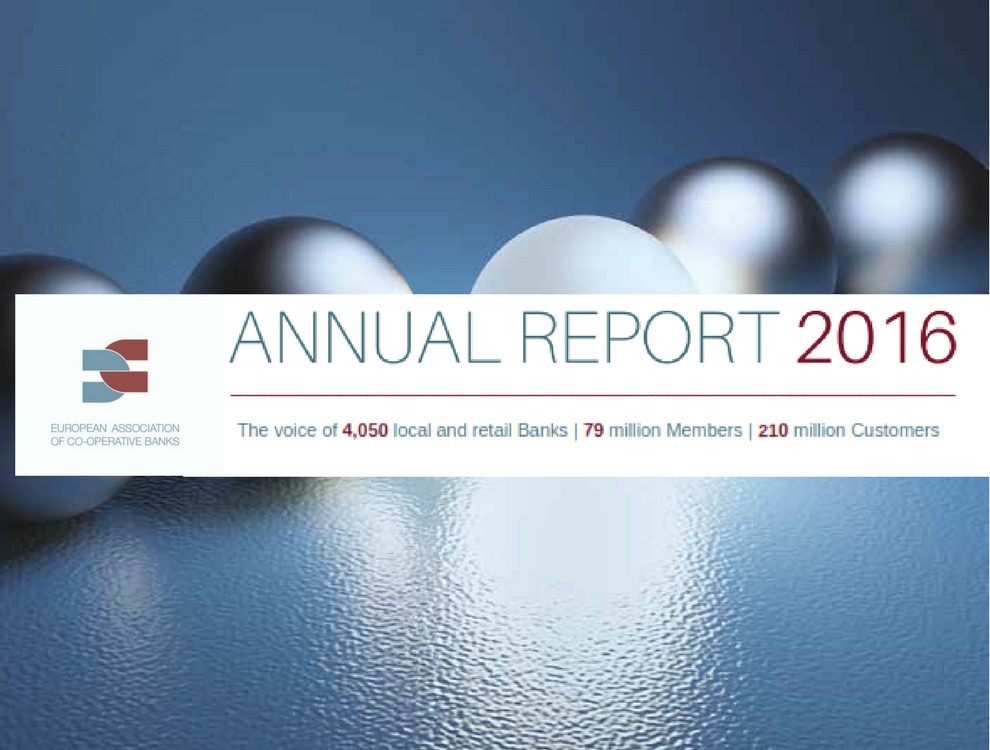 The 2016 report from the European Association of Co-operative Banks has been published.
The report contains a review of selected activities and achievements of the Association in 2016 as follows:
Co-operative banks entering in the Banking Union
Developments affecting the retail banking offer of co-operative banks
Co-operative banks as socially responsible banks
Communication and research activities of the EACB
The report also contains the table of key performance indicators for co-operative banks in 2015 that illustrates the strength of the sector. Co-operative banks serve 210 million customers and 79 million members, they manage more than 7 trillions Euro in banking assets and safeguard 3.5 trillion Euros in deposits. They extend loans for more than 3.9 trillions Euros.
Click here to read the full report.