26 May 2022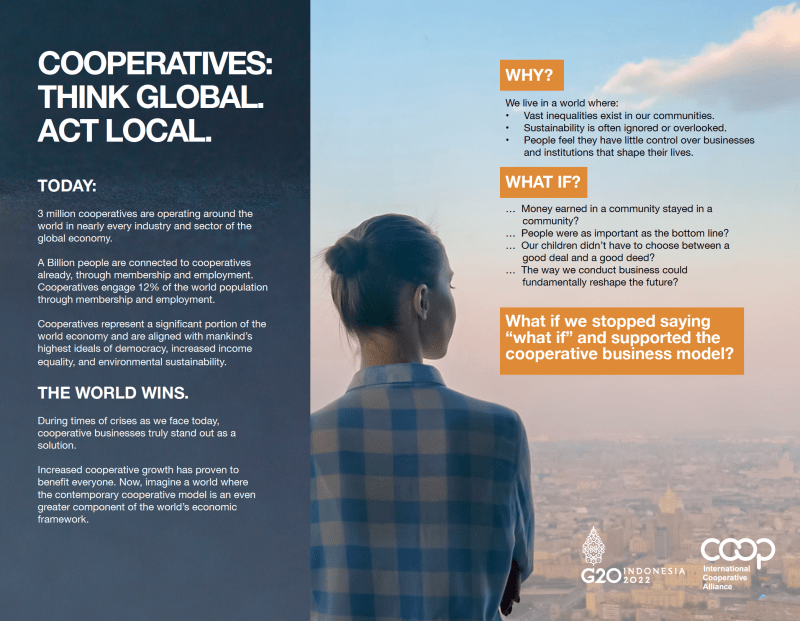 The G20 is the premier global forum discussing economic issues. It consists of leaders from 19 of the world's largest economies, together representing more than 80% of the gross world product (GWP), 75% of world trade, and 60% of the world population.
The 17th edition of the G20 is underway, with the culminating G20 Summit in November 2022 in Bali, Indonesia. The focus guiding this year's meetings are:
Global Health Architecture,
Sustainable Energy Transition, and
Digital Transformation
Cooperatives around the globe are offering a business model with powerful, long-term impact for their communities.