15 Dec 2022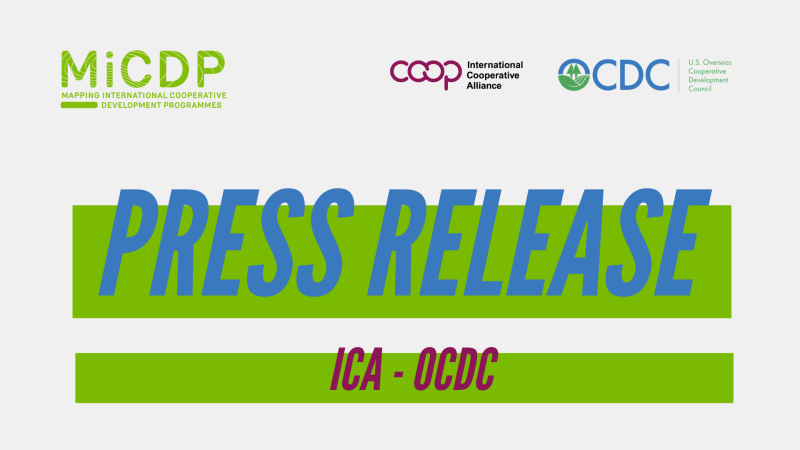 The International Cooperative Alliance (ICA) and the U.S. Overseas Cooperative Development Council (OCDC) launch a joint online data platform displaying international development projects run by Cooperative Development Organisations (CDOs) across the world.
The Mapping International Cooperative Development Programs (MICDP) platform proves the great impact of CDOs at local and global scales. Whereas CDOs' scope is international, their activities and partners are deep-rooted in  the local communities to serve members and improve the livelihoods of entire communities.
For more information open the press release below.