04 Jul 2017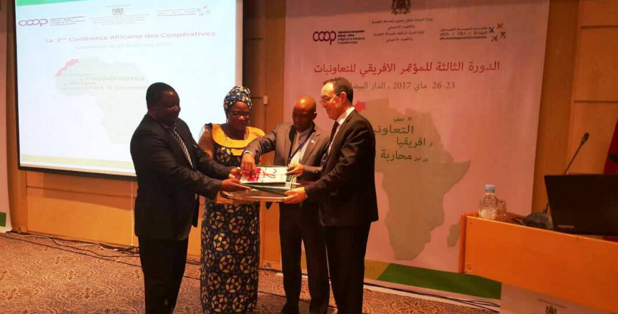 The International Co-operative Alliance for Africa adopted a Co-operative Development Strategy for the next three years aimed at boosting inclusive growth. The theme is aligned with the UN's 2030 Agenda for Sustainable Development, which aims to promote inclusive and sustainable economic growth.
As part of the strategy, the Alliance Africa will monitor the efforts to reach the key targets associated with these SDGs as countries implement the 2030 Agenda. The strategy is structured around five thematic areas, which are also reflected in the Blueprint for a Co-operative Decade: engagement, sustainability, co-operative image and identity, legal framework and capital.
The document also points out some of the issues co-operatives across Africa face. These include the need for co-operative registries to provide accurate data on co-ops, some of which exist only in name. In addition, the document highlights that often the legal, institutional and administrative context continues to prevent, not support, the emergence of genuine, self-managed, growth-oriented co-operatives. Another problem for some co-operatives is their inability to survive without subsidies, state protection and government intervention.
The strategy aims to tackle these problems and develop the potential of co-ops. The Alliance's regional office will be undertaking a mapping exercise in order to create a database of co-operatives in Africa. The organisation will also work to facilitate the development of co-ops in different sector, agribusiness, infrastructure, mining, energy, professional services, utilities and manufacturing, from local to national to regional levels, along the savings and credit Co-operatives model. Read the strategy on the International Co-operative Alliance for Africa's website.
Photo: representatives from the Alliance's office for Africa adopting the Co-operative Development Strategy