26 Feb 2020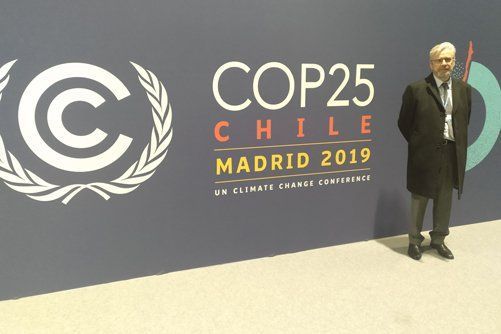 The role of cooperatives in health provision was given special attention at the United Nations, as the Secretary-General submitted the report «Cooperatives in social development» to the 74th session of the General Assembly.
The report acknowledged that "health cooperatives have been serving their members and their communities in various forms for the past two centuries, even in countries with robust universal public health systems". In addition, it underlined that health cooperatives "aim to engage all stakeholders, to jointly manage costs and risks and to achieve the utmost quality in care provision" and "have demonstrated their capacity to adapt to new socio-economic contexts and to continue to serve the evolving health needs of populations".
In recent months IHCO has taken part in two global events where it was able to showcase the power of health cooperatives.
In November 2019 IHCO President Carlos Zarco gave a presentation at the 9th Global Forum on Health Promotion organised by the Alliance for Health Promotion in partnership with the World Health Organisation. The theme of this year's event was «A Critical Pathway to Achieving Universal Health Coverage (UHC)».
Representatives of governments, civil society and international organisations gathered to discuss how to put in practice the historical declaration adopted by the UN High-Level Meeting regarding UHC.
Dr Zarco celebrated the recent statement passed by the UN General Assembly on Universal Health Coverage, setting out the benefits of cooperative enterprises in the health sector. "Cooperatives are an efficient business model that can prove a particularly suitable organisational instrument in translating the recommendations of the UN's political declaration into concrete actions to improve health coverage for the population", he said.
Later in December IHCO attended a one-day summit on climate and health to coincide with the UN Climate Change Conference (Cop25) in Madrid.
It joined the World Health Organisation, WHO, the Alliance for Health Promotion and the global health community in urging governments at the climate negotiations in Madrid's COP25 to turn words into action and start implementing measures to incorporate health into the COP agenda, as foreseen by the Paris Agreement.
IHCO pointed out how with 1 billion members, cooperatives are a significant global network that plays a crucial role in tackling climate change. As values-based enterprises, they are a key player in the collective global response to climate risks in a wide range of economic sectors.
More information is available on IHCO's website.