09 Oct 2021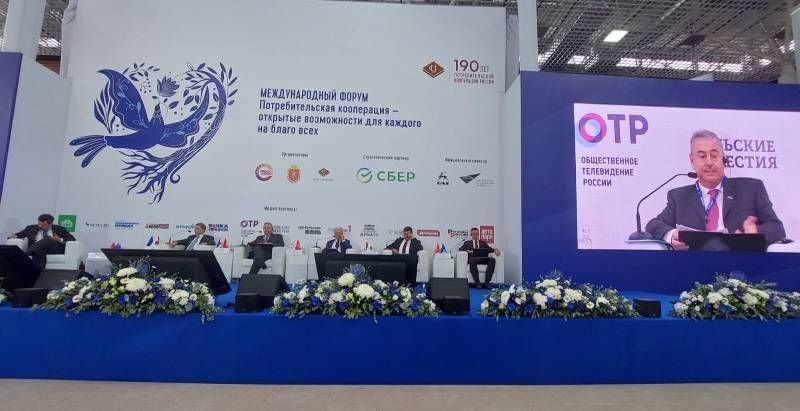 ICA President Ariel Guarco was in Russia in September to attend an International Forum organised by the Central Union of Consumer Societies of the Russian Federation (Centrosoyuz).
Themed, Consumer Co-operatives: Opening opportunities for all to benefit all, the forum heard Mr Guarco deliver a speech on the role of the cooperative identity in building a better future post pandemic.
"This cooperative identity, which we want to deepen today, is what keeps us standing and allows us to continue growing, becoming more than one billion members who are part of three million cooperatives on all continents," he said.
Mr Guarco added that cooperatives played a key role in tackling global challenges in their communities by putting cooperative values and principles into action.
He explained that the cooperative identity was also an engine that helps the movement progress and respond to local needs.
The ICA President also mentioned the World Cooperative Congress, which will take place on 1-3 December as a hybrid event, both in-person in Seoul, the Republic of Korea and online. The Congress will explore how the global cooperative movement can strengthen its cooperative identity and overcome crises with solidarity and resilience.
"The invaluable trajectory of Centrosoyuz in Russia, added to its historical international commitment expressed through its ICA membership as early as 1903, makes it a fundamental actor in order to enrich these debates and contribute to a forward-looking perspective," he added.
Calling on cooperatives to work with different economic, social and political actors to build a sustainable future, he said: "Our movement accumulates a very rich history, has a valuable present and is capable of projecting a better future for all."