08 Nov 2021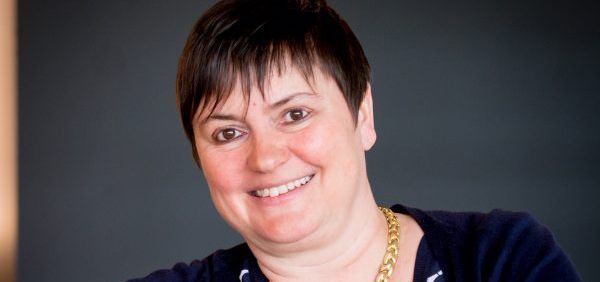 The role of mutual and cooperative insurers in responding to climate change was highlighted at a high-level United Nations(UN) panel discussion on 26 October.
Speaking in a session that focused on "bridging the gap" to meet the target of holding global temperatures at no more than 1.5 degrees above pre-industrial levels, the chair of the International Cooperative and Mutual Insurance Federation (ICMIF) Hilde Vernaillen revealed that ICMIF members are collectively contributing US $570 billion in responsible investments including green, social and resilience bonds, to target the effects of climate change. ICMIF is a sectoral organisation of the ICA.
This announcement follows a pledge made by ICMIF's chief executive Shaun Tarbuck at the 2014 UN Climate Summit, for the entire global insurance industry to increase its climate focused investments ten-fold by 2020. The collective investment from ICMIF members, who account for around 10% of the whole insurance market, has achieved this target by increasing responsible investments from $42 billion across the global insurance industry to $570 billion by ICMIF members alone since 2014. 
As well as the investment from its members, Ms Vernaillen stressed the significance of ICMIF's partnership work with the United Nations Office for Disaster Risk Reduction (UNDRR). ICMIF and the UNDRR released a joint report in April, entitled "From protection to prevention: The role of cooperative and mutual insurance in disaster risk reduction", which summarised seven disaster risk reduction and resilience mechanisms that ICMIF members are working with.
ICMIF and UNDRR are now working with insurers to support investment in a range of infrastructure projects which have climate, disaster risk reduction and resilience outcomes.
Speaking at the event, Ms Vernaillen said: "Insurance as an industry is uniquely positioned to make people and our planet more resilient, as it has both the assets to invest in and, on the other side, the knowledge of the risks that need to be mitigated, both at the macro level and at the community level."
The panel discussion was part of a day-long event entitled "Delivering Climate Action – for People, for Planet and for Prosperity," convened by the UN General Assembly President. The objectives of the event were to present solutions towards meeting the technical and skills gaps to achieve the 1.5 degrees temperature goal, to build momentum for partnerships on technical and resource support and to increase political support for climate finance.
Photo: Hilde Vernaillen (c) ICMIF