12 Aug 2023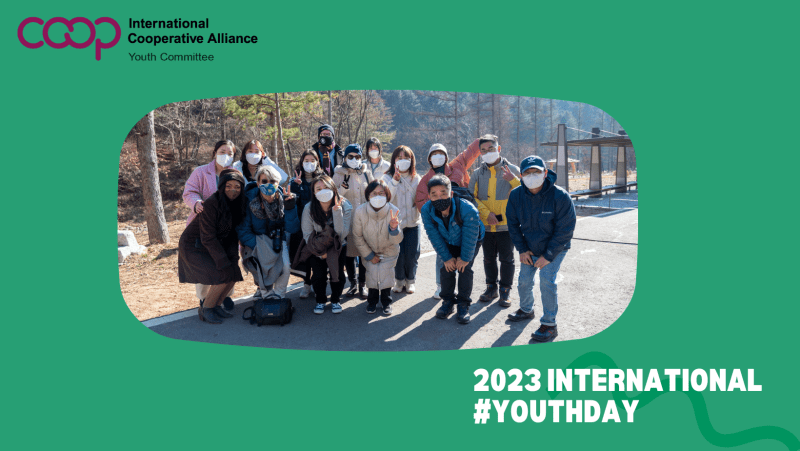 Today, the world is celebrating International Youth Day under the theme 'Green Skills for Youth: Towards a Sustainable World'. We, at the ICA Global Youth Committee, are convinced of the strong power of cooperatives in empowering the young generation, relaying also in the intergenerational nature of our structures. Our Work Plan 2022-2026 reflects how the engagement, training, skilling, and visibilization of young cooperators makes a difference. But we are always aiming at inclusiveness, exchange of proposals and new ideas, as for some of the highlights of the work of the past year:
we brought the cooperative voice to the High-Level Political Forum on Sustainable Development session "Intergenerational dialogue on leveraging skills and investment to achieve the SDGs", organized at the UN headquarters in New York a couple of weeks ago. Watch it in full here.
in June, we kicked off the Youth Leadership Exchange Programme. Five youths from the four regions visited various cooperatives in Spain and became inspired and exchanged experiences to keep working and improving their cooperative realities.
in March, the ICA Youth Committee chose 30 youths to learn how to develop youth cooperatives using the Cooperative Spring: A CoopYouth Toolkit. The training included an online course, engagement quizzes, and practice training. 
Are any plans on the horizon? Of course! And you are all key players in this as there will be a Youth Forum in San Sebastian (Spain) on November 14-16th and surely your local youth can use support to attend! Reach out to them directly or to the ICA Youth Committee if you are willing to contribute!
Message from Ana Aguirre, President of the ICA Youth Committee. 
Watch Youth Day Celebration video message and stay tuned for more to come.