23 Aug 2023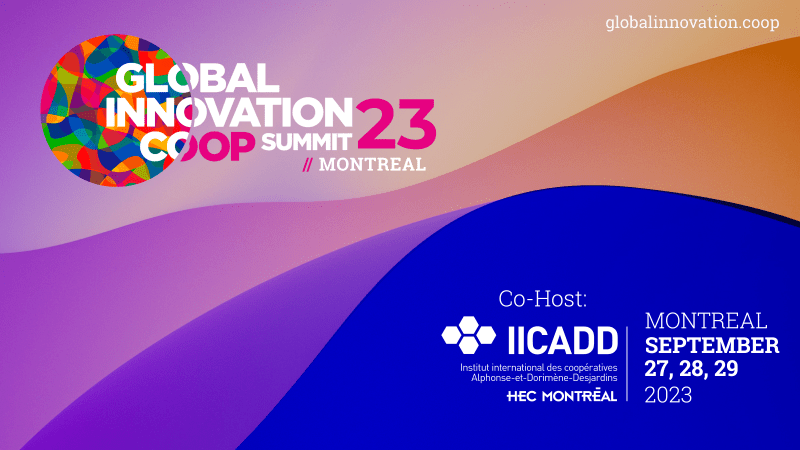 The Global Innovation Cooperative Summit (GICS) 2023 is around the corner! With the theme, "Act Now to lead a circular and digital future the cooperative way' attendees will meet in September 27-28-29 in Montreal, Canada. The International Cooperative Alliance is honored to be a partner of this event.
Though interactive dialogues and discussions, participants will attend workshops that are designed for active participation and engagement. There will be a total of 12 workshops related to the three themes of cooperative leadership, circular economy, and digitalization (get started with Dotcoop CEO Violetta Nafpaktiti interview here)  
Each workshop will start with a 30-minute facilitated panel discussion with invited speakers and experts who will share their leadership views on specific topics. This will be followed by 60 minutes of discussion between the participants, panelists and the facilitator, grouped into small tables, around three major questions to be explored:
The problems identified on the subject addressed in the workshop.
The levers or forces that make it possible to overcome the challenges or improve the situations identified.
Opportunities for inter and intra cooperative practices.
Each table will have an assigned leader to take notes and make sure the discussions remain on track. Read more on how this will happen.
Wondering what and who you will hear? Take a short tour of the GICS 2023 program and learn what to expect each day, participants' role in the interactive workshops, and why you should join:
The most recent program can also be found on this page. Registration is open on the GICS website only, until the day of the event.
In 2020, GICS was established by a group of cooperators who wanted to fill a gap created by the conclusion of the International Summit of Cooperatives in 2016, known as the "Quebec Summit." Read more here.
Related Events: