30 Jun 2023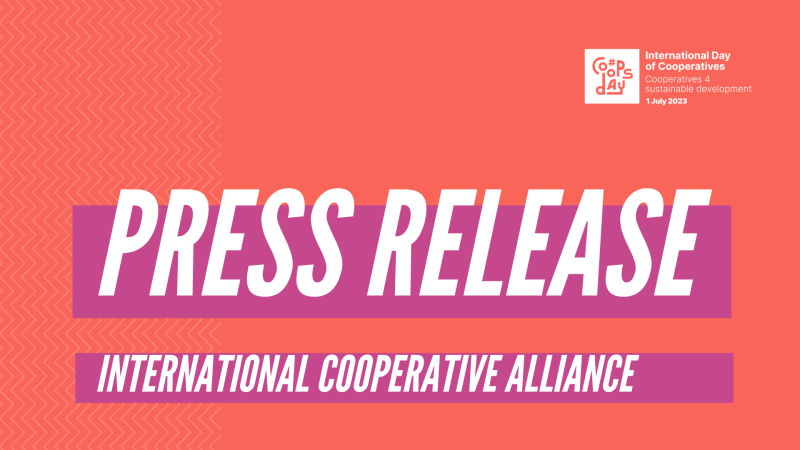 Tomorrow, 1 July, the cooperative movement will commemorate the 101st International Day of Cooperatives under the slogan "cooperatives for sustainable development".
The International Day of Cooperatives (also known as #CoopsDay) marks the moment of the year when cooperators around the world proudly promote and reaffirm their belonging to a global movement that is bringing prosperity to people and communities in a sustainable and democratic way.
Officially recognized by the United Nations since 1995, the International Day of Cooperatives is also a great occasion to claim towards the international community and national governments the key role of cooperatives as partners to accelerate the urgently needed changes to accomplish the Sustainable Development Goals (SDGs).
Read the full press release in the documents attached.