13 Sep 2023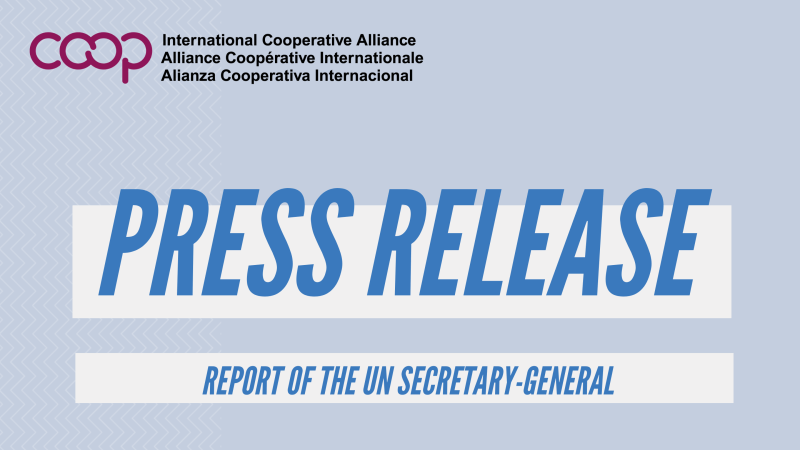 The 2023 UN Secretary General report on cooperatives in social development has been released. The report sets out the entrepreneurial ecosystem approach as a key way to support cooperatives in fulfilling their potential to increase economic and social well-being for all. The recommendations focus on research, data, policy dialogue, technical support and capacity-building.
The report was published following the 2021 General Assembly Resolution 76/135. It outlines key policies and actions that can assist cooperatives in realizing their full potential for supporting Member States to achieve the Sustainable Development Goals (SDGs), including by providing decent jobs, advancing poverty eradication, and promoting environmental sustainability. It will be presented to the 78th UN General Assembly to be held from 18 to 26 September 2023 to adopt a new Resolution on cooperatives in social development.
In the report, the UN Secretary General, Antonio Guterres, applauds how cooperatives promote sustainable development in its 3 dimensions of social development, economic development and environmental protection contributing to "social inclusion and the eradication of poverty and hunger". Although Member States have recognized cooperatives as key partners for sustainable development, says the 2023 UN Secretary General report, "they continue to play a relatively small part in overall economic and social policies and practice, compared with their huge potential contribution".
Download the press release below: