22 Sep 2017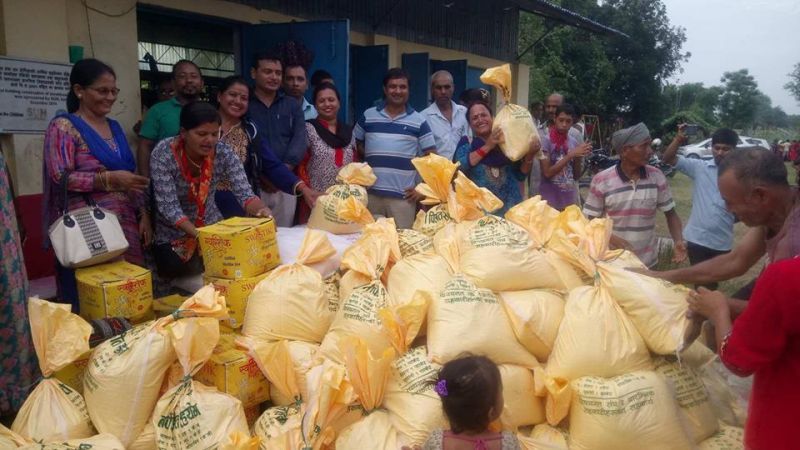 Co-operators and their communities are suffering the results of the devastating floods in south-east Asia last month followed by hurricanes across the Caribbean and this week by the earthquake in Mexico. They need assistance from co-operatives across the world to help them recover and rebuild their lives. The global co-operative movement is launching an emergency appeal for funds to help co-operatives in countries devastated by hurricanes, flooding and earthquake in recent weeks.
The International Co-operative Alliance is now calling on co-operative all around the globe to give donations to support long-term co-operative development in the most affected and in-need countries. "In solidarity with the victims of this disaster, we would ask co-operators to show their support. We are in contact with our affected members in the Americas and in Asia-Pacific to determine how extensive the needs are for co-operatives and facilitate the distribution of financial contributions to benefit the co-operative movement", Charles Gould, Director of the International Cooperative Alliance. 
The National Cooperative Federation of Nepal (NCF/N) estimates that, 31 out of 77 districts in Nepal have been affected by the flood and landslides due to heavy monsoon rains in the month of August. 123 people have lost their lives and thousands have been displaced from their homes. As informed by their member organizations from the affected areas, office equipment, construction materials and stock such as seeds and fertilizers have been lost.
Many co-operatives have stepped up efforts using their own resources to support affected people by providing relief materials. NCF/N has contributed Rs.2.5 million to the Prime Minister Disaster Relief Fund from the Co-operative Disaster Relief Fund. NCF/N is the process of collecting data of losses in the sector and drawing up a plan to support their members financially and technically. 
Co-operatives UK has called on UK co-operatives to give donations that will be distributed to on-the-ground co-operatives through the International Co-operative Alliance. "The hurricanes and floods in the Caribbean and south-east Asia have been truly devastating, with millions of lives affected. Immediate aid will hopefully help in the short-term but lives will need rebuilding for the long term also. This is where the co‑operative sector can assist by providing the support needed to create effective and sustainable Co-ops in those areas most heavily impacted and help re-build these devastated communities", says Steve Murrells, CEO of the Co-op Group which has already pledged £50,000. 
How to donate
You can send your contributions to our bank account at KBC :
Beneficiary account : ACI SOLIDARITE
Bank Name: KBC Brussels
Bank address : Place Dailly 3 – 1030 Brussels - Belgium
IBAN: BE28 7340 3825 7920
BIC: KREDBEBB
Communication: 2017 co-operative solidarity donation for "XXX" region (please indicate the region if you wish to direct your donation to any of thenmin particular)