04 Jul 2017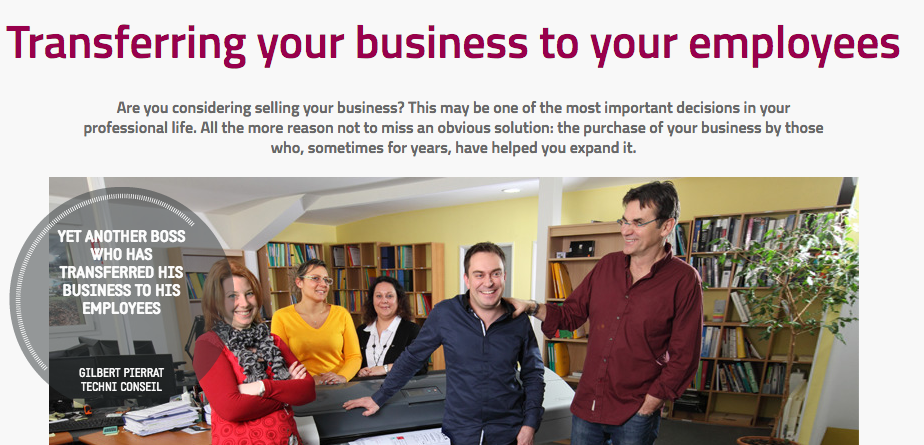 Cooperatives Europe and CG Scop (Confederation of worker co-operatives in France) have released a new website that aims to raise awareness of the benefits of converting SMEs into worker owned co-operatives.
The dedicated website - www.TransfertoCOOPS.eu - serves as a unique starting point addressing all parties involved in a business transfer - business owners, employees and chartered accountants - who can find specific information and video testimonials regarding their individual experiences.
Over 450,000 SMEs are transferred each year in the EU. The new tool is part of the TransfertoCOOPS project co-financed by the European Commission and developed by 10 European partners led by CG Scop. The project seeks to help improve the environment of converting businesses into co-operatives and raise awareness of the benefits of the co-operative enterprise model. The English language website replicates a version developed in France.
Patricia Lexcellent, director of CG Scop - pilot of this project, said: "Sharing the French experience of transferring economically sound businesses into worker-owned co-operatives with other EU countries is an exciting project which will hopefully contribute to extend such practices across Europe."
Agnes Mathis, director of Cooperatives Europe, further commented: "Though co-operatives make up a large part of the EU economy, business transfers into co-operatives remain less so known, despite the clear benefits. TransfertoCOOPS will encourage potential transferors to choose the co-operative model as the viable option for their businesses and ensure sustainable employment