14 Dec 2017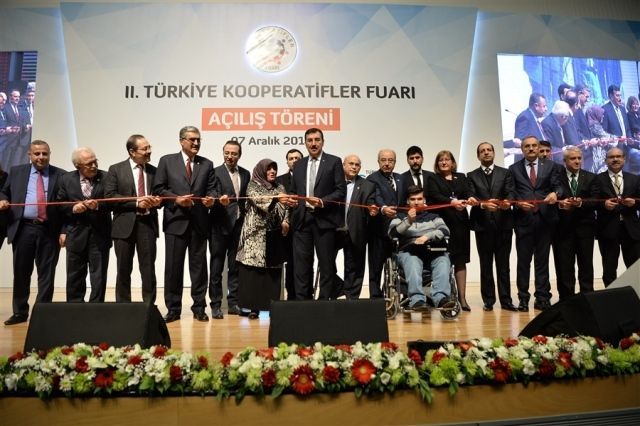 On 7-10 December Turkey hosted its second Co-operative Fair, which featured over 100 co-operatives and unions. Participants included representatives from the International Co-operative Alliance, the All-China Federation of Supply and Marketing Co-operatives, the Russian Federation Consumer Cooperatives Central Union - CENTROSOYUZ, the Turkish Cypriot Cooperative Central Bank, the Cyprus Women's Handicrafts Cooperative and Raiffeisen.
Speaking at the event Turkey's Minister for Customs and Trade, Bülent Tüfenkci, talked about the ministry's work to promote the country's over 12,000 co-operatives. He argued that co-operatives could play a role in transforming small enterprises into big businesses. The minister also pointed out that over 300 agricultural sale co-operatives helped over 324,000 farmers and producers to market their products.
Another speaker at the fair, president of President of the National Cooperatives Union of Turkey Muammer Niksar argued for institutionalising co-operative education and research, establishing a co-operative bank and promoting trade between co-operatives. The co-operative fair also included panel discussions on, among others, marketing strategies of co-operative products, co-operative legislation, and financing co-ops.
The International Co-operative Alliance had its own stand at the fair. The Alliance was also represented at the event by Cooperatives Europe's Vice-President, Vania Boyuklieva, who gave a speech at the opening ceremony.