19 Jun 2020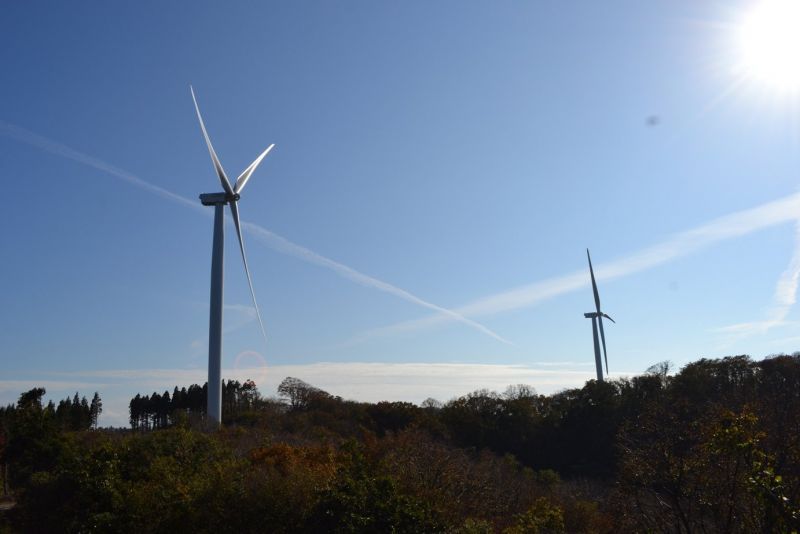 Cooperatives in the Asia-Pacific region are addressing climate change by reducing waste and energy consumption, protecting the environment, and preparing communities to cope with natural disasters. These actions are particularly important since the impact of climate change and extreme weather will mostly be felt by nations in this region. Currently, six of the ten most affected nations by extreme weather events are in Asia or the Pacific. Furthermore, 60% of the region's population work in sectors most at risk from climate change impacts. Without radical change, this region will emit 48% of the world's share of CO2 emissions by 2030. 
So how are cooperatives making a difference? The following are excerpts from case studies of cooperatives in these regions that are responding to the challenges posed by climate change, making important contributions to addressing the most pressing issues of our time. Take a look: 
Australia
CBH Group has committed to reducing its landfill waste burden to zero by 2030, and will include information on sustainability activities in their annual performance reports. They also pledged to protect and enhance local biodiversity by minimising or offsetting any biodiversity loss caused by its activities.
Thailand
The Cooperative League of Thailand (CLT) started a "Plant the tree to save water" programme to encourage cooperative members to plant young trees, with the slogan: One Coop, One Tree.  
Fiji
In 2011, eight landowning clans, a women's collective and a youth group in northern Fiji came together to form the Drawa Block Forest Communities Cooperative (DBFCC) to conserve 4,120 ha of the tropical rainforest. The land is home to endangered and endemic flora and fauna. The landowners gave up logging rights to manage conservation projects and raise revenue by producing and selling rainforest honey and carbon offsets. They generate 18,800 carbon credits annually and made their first carbon sale in 2018, collecting US$9,551 (FJ$ 20,700). Their mission is to provide their communities with basic infrastructure and meet the UN's Sustainable Development Goals. The cooperative's conservation efforts were recognised by the 2013 SPREP-SPC Award for Excellence in Implementing Island Ecosystem Management Principles.
India
The Indian Farmers Fertiliser Cooperative (IFFCO) has been providing sustainable plant based fertilisers to members starting with bio-fertilisers and now also focuses on nano-fertilisers. The cooperative has introduced Sagarika, a complete plant nutrition product made from seaweed. The application improves the efficiency of conventional fertilisers and helps improve the quality of harvests in an eco-friendly manner. IFFCO has also established a line of environmentally friendly fertilisers under the brand Urban Gardens. The range of specialty fertilisers is developed by a team of young and passionate agriculture graduates and experts to promote, sustain and protect the flora and greenery in urban areas. 
IFFCO has also committed to reducing energy consumption, undertaking alternative and renewable energy initiatives, and implementing energy saving projects in their fertiliser plants.
The cooperative pledged to implement afforestation projects on wastelands in 29,419 hectares. And in 2020, IFFCO led a nationwide tree planting campaign, leading to the planting of 700,000 Neem trees across the country. These trees require little water to grow, help maintain oxygen levels, and reduce soil erosion. 
Japan
The Japanese Consumers' Cooperative Union (JCCU) pledged to reduce CO2 emissions in 2018, and its member cooperatives have reduced CO2 emissions by 20%, from 2013 levels. This has been done through a combination of different initiatives, including the use of renewable energy, increase in power generation by cooperatives, improvements in energy efficiency of business facilities, analysis and optimisation of transport routes of trucks, and reduction of plastic use. JCCU and its member cooperatives have also been working on the production and use of renewable energy. As part of efforts to realise a decarbonised society and a society that does not rely on nuclear power generation, JCCU, along with 12 consumer co-ops nationwide, set a target to provide approximately 400 million kWh of renewable energy power supply annually by 2030. So far consumer cooperatives have installed renewable energy power generation facilities, such as solar, wind, biomass, and small hydroelectric all over Japan, which in total can generate 180 million kWh of electricity annually. 
Philippines
The Lamac Multipurpose Cooperative implemented a 48-hectare reforestation area where members planted 25,000 seedlings of rare species like narra. They also have a zero-waste coco hub enterprise, to transform husk to coir, a raw material for ropes; hard shell into charcoal; coconut water into vinegar; and producing coco sugar.
Cooperatives across the region have also been active in boosting disaster resiliency within their local communities. PH-Haiyan is a cooperative started in Tacloban city by survivors of Typhoon Haiyan, which devastated the region in November 2013. The advocacy cooperative wants to strengthen the resilience of Tacloban to future natural disasters by helping to improve the capacity of vulnerable groups, such as homeless people, fishermen, the urban poor and farmers, adapt. At the same time, they want to mitigate future disasters by protecting the environment and reviving the mangrove forests along the coast, to create a natural barrier. They are working on early warning systems, disaster preparedness workshops, rapid response and relief training. In 2019, they planted more than 6,000 trees and in 2018, they co-organised the Visayas Cooperative Conference on Climate Change Adaptation and Mitigation to urge mainstream cooperatives to get involved in preventing climate change. Their goal is to make Tacloban a model for climate resilience.
Sri Lanka
The Federation of Thrift and Credit Cooperative Societies (SANASA) enhanced the natural disaster resilience of its member societies by developing 10,000 sustainable villages, as part of its "Lassana Lanka" (Beautiful Sri Lanka) programme. It wants to improve the resilience of 100 societies to floods, tsunami, landslides and earthquakes. As part of this project, 100 villages will be recognised by Sri Lanka's Ministry of Environment under its environment policy: Sri Lanka NEXT Blue-Green Era.
Korea
In the Republic of Korea the National Agricultural Cooperative Federation (NACF) is encouraging farmers to purchase crop disaster insurance, to mitigate the impacts of crop loss. The government is supporting the project, and NongHyup Property and Casualty Insurance, a subsidiary of NACF, will make and sell the insurance products. NACF has also approved a budget for disaster restoration, providing interest-free loans of up to KRW 385 billion (2019); and other support for agricultural materials amounting to KRW 4 billion (2019). 
Photo: Tohoku Hanegawa Wind Power Plant (c) JCCU