28 Sep 2020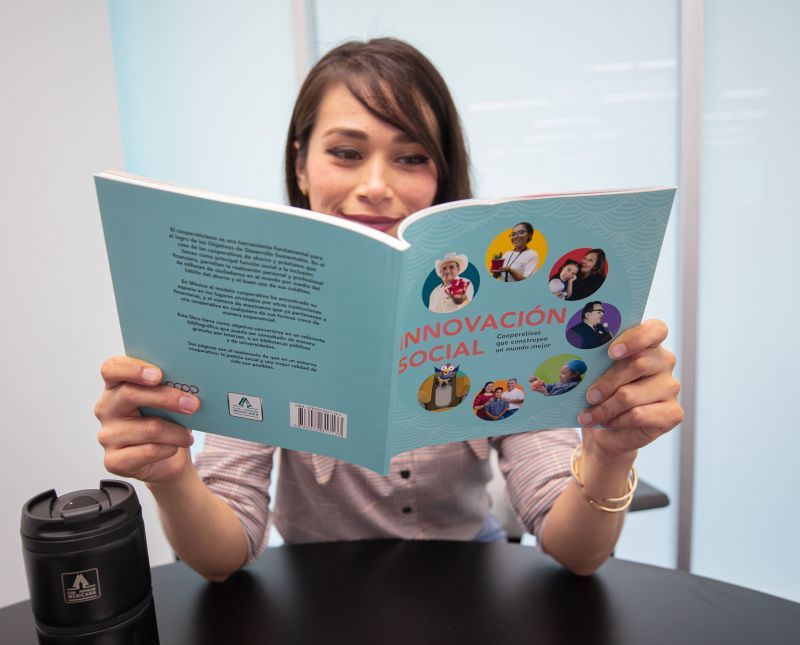 The cooperative model is fundamental to achieving the Sustainable Development Goals. The main social function of savings and loans cooperatives is financial inclusion: by promoting the value of savings and proper use of credit, they allow millions of citizens worldwide to develop both personally and professionally. 
In Mexico, the cooperative model has found its place in spaces forgotten by other financial institutions, and the number of Mexicans who belong to cooperatives - in all their forms - is growing exponentially. This is the motive behind the launch of a Caja Popular Mexicano book entitled "Social Innovation. Cooperatives Building a Better Future", a free bibliographic guide that can be looked up online or consulted in public and university libraries. Its pages are testament to how social justice and an improved quality of life are possible in the cooperative context. 
With a historical overview of the cooperative model in Mexico, the book offers tangible examples of solidarity entrepreneurs who have been able to grow their businesses thanks to support from financial cooperatives, always placing their people and communities at the heart of their objectives. The book is available for free on the platform, where as well as downloading the digital version you can explore new content and topics emerging in the cooperative movement and social economy. 
Caja Popular Mexicana welcomes us into its institution, and in the words of its own leaders and managers tells us how a solidarity economy is indeed possible, and has been built upon the dreams esteemed Mexicans brought to the country in the mid-twentieth century. It is thanks to their work that thousands of Mexican families have been able to obtain social justice, as well as improved financial education. 
DOWNLOAD THE BOOK The book is free to access, and the physical edition will be circulated and provided to the education sector, cooperative partners, businesses and the academic sector here.
Source: ICA Americas