President
Ariel Guarco (Argentina)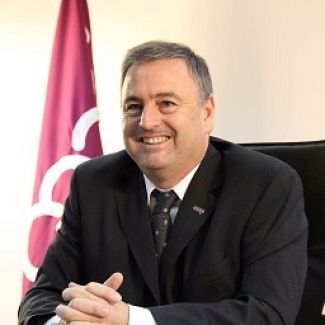 Mr. Guarco is also the President of the Federation of Electric and Public Services Cooperatives of the Province of Buenos Aires (FEDECOBA) since 2008. He's the President of the Cooperative Confederation of the Argentine Republic since 2011. He's Member of the ICA's Global Board since 2013 and Deputy Vice-President of Cooperatives of the Americas since 2014. He is the author of the book "The Argentine Cooperative Movement – A hopeful Look into the Future". He has been elected president of the International Cooperative Alliance during the General Assembly held on 17 in Malaysia. More information in the President's section here
Vice Presidents
Africa - Japheth Anavila Magomere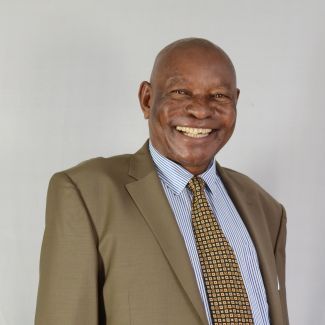 Mr. Japheth Anavila Magomere is the President of the ICA Africa and the Vice President of the ICA Mr. Magomere was elected the President during the 13th Regional Assembly in Abuja and ratified as the Vice President of the ICA during the ICA board meeting in Argentina. He has been a Delegate of Co-op Holdings Cooperative Society (the anchor shareholder of Cooperative Bank) since 1986 and is a Member of the Institute of Directors of Kenya. He serves as the Chairman of Cooperative Alliance of Kenya and is the Honourable Secretary of Maisha Bora Sacco. He has been a Council member of East African Farmers Federation since 2008 and joined the board in 2017. Japheth is the current Chairman of the National Council for Ushirika Day Celebrations and a Board Member of several secondary schools. He was honoured with the Order of the Grand Warrior of Kenya ("OGW") in 2009.
Americas – Graciela Fernández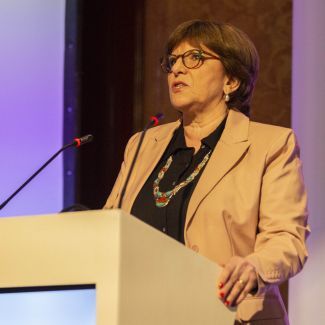 Ms. Fernández has more than 20 years of experience in cooperative and associative organization issues. Since 2014 she is president of the Uruguayan Confederation of Cooperatives (CUDECOOP), she has a PhD in Law and Social Sciences from the University of the Republic (UDELAR) in Montevideo. In 1996 she joined the Uruguayan Cooperative Center (CCU), an NGO of which she is currently president. Participates in the Consultative Body of advice to the Minister of Labor and Social Security in Uruguay appointed in March 2015 on behalf of the Social Economy and Cooperative System. In virtue of the experience developed in the cooperative issues, she has been a frequent speaker at the FAO - UNDP, among other organizations.
Asia-Pacific - Chunsheng Li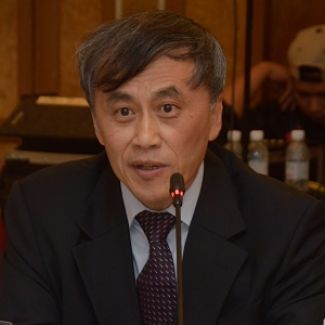 Mr. Chunsheng was re-elected as President of ICA-AP at their last Regional Assembly held in New Delhi (India) on 18 November 2016 for a period of four years. He has served on the ICA Board as Vice President for Asia-Pacific since 2007. He is currently the Vice President of All China Federation of Supply and Marketing Cooperatives (ACFSMC). During his long period of service, he worked with Helihe farm in Heilongjiang Province, Forest Affairs Bureau and the State Council of China respectively, through which he gained rich experience on agricultural, management and leadership capacity. During his tenure at ACFSMC, he held major posts at the Farm Inputs Bureau, the Department of International Cooperation and the Vice President of ACFSMC.
Europe - Jean-Louis Bancel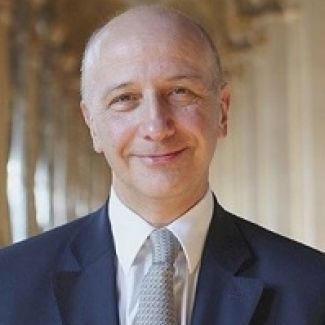 Mr. Bancel was elected as President of Cooperatives Europe at the General Assembly on 27 April 2017 in Malta. Born in 1955, graduated from HEC (1978), ENA (1980-1982), PhD in Law, he chairs the Principles Committee of the ICA Board and is a member of the ICA Audit and Risk Committee. He was Chair of the International Cooperative Banking Association (ICBA) from 2006 to 2015 and of the International Cooperative and Mutual Insurance Federation (ICMIF) from 2001 to 2005. He is a former civil servant of the French Ministry of Finance in various senior positions. He worked as Secretary-General of Groupement des Entreprises Mutuelles d'Assurances (trade body of non-life mutual insurance, 1997–2004). He joined Crédit Coopératif in 2005 as Vice President and became Chairman in 2009.
Board Members
AUSTRALIA – Gregory WALL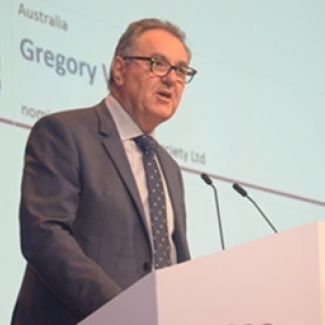 Mr. Wall (AM) is the former Group CEO of Capricorn Society Ltd and member of the Board of Directors of the ICA and .coop domain. He is also the Chair of the ICA Audit and Risk Committee. He has held a variety of relevant directorships including CUSCAL, Edith Cowan University, Automotive Holdings, COOPS WA and Home Building Society. Mr. Wall was the Chairman of the Australian International Year of Cooperatives Secretariat, led the formation of the Business Councils of Mutuals and Cooperatives in Australia and was a director.  He was instrumental in appointing the first Coop to the B20. He holds a Master of Arts- Futures and attended the CEO Institute at Berkeley and Cornell Universities, USA. Mr. Wall remains a consultant to Capricorn and in 2019 was honored as a Member of the Order of Australia to recognise his outstanding achievement and service to business and to the community.
BRAZIL – Onofre Cezário De Souza FILHO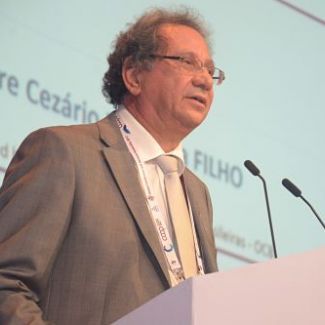 Dr. De Souza Filho graduated in Medicine from Federal University of Goiás and has a specialization course in Cooperatives Management by the Getulio Vargas Foundation. He started in the cooperative movement at the health cooperative Unimed Cuiabá, being one of the founders of the Unimed cooperative system. He was president of the Unimed Federation. Currently president of OCB and the National Service of Cooperative Learning – Sescoop in the state of Mato Grosso. Member of the Board of the Federation of Unions of Cooperatives of the Federal District and States of Goiás, Mato Grosso, Mato Grosso do Sul and Tocantins.
CANADA – Alexandra WILSON 
Ms. Wilson has spent more than 40 years developing, managing, providing association services to and supervising housing cooperatives. CEO of the Agency for Cooperative Housing, she is a director of the Funeral Cooperative of Ottawa and vice chair and chair of the Risk Committee of The Cooperators, a large Canadian insurance company. Three years' service with the Canadian Cooperative Association's international affairs unit and 23 years' service on the Board of ICA Housing have given her a strong appreciation of the international movement. Alexandra's service has been recognized through multiple awards, including the Queen Elizabeth II Diamond Jubilee Medal.
DENMARK – Susanne WESTHAUSEN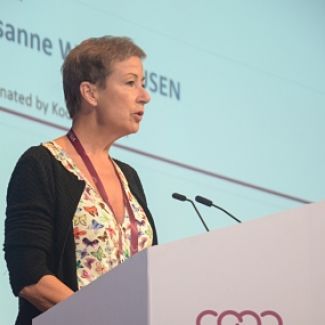 Ms. Westhausen is the CEO of Kooperationen. Board member in Cooperatives EU and current Vice President. "The ICA' most important role is the work for global recognition of and the best possible framework and level playing fields for the cooperative business model by securing strong local regions and sectors. In these hard political times in the world we need a strong cooperative movement to ensure equal opportunities and the possibility of a good life for everybody", said while presenting her candidancy to the Board.
FINLAND – Marjaana SAARIKOSKI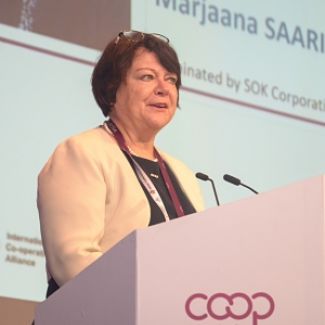 Ms. Saarikoski is the Director, Cooperative Affairs and partnerships SOK Corporation, Vice Chair of the ICA Gender Equality Committee. Marjaana Saarikoski has been with S Group since 1983 in various leadership positions in sales, marketing, chain/ concept management and its customer loyalty program. Ms. Saarikoski has wide business experience of retailing and cooperation with various stakeholders, which more than qualify her to work on the ICA Board. "I believe that the cooperative movement is a flourishing business model for the future, and in working together more deeply in new ways we are able to build a better world."
FRANCE – Florence RAINEIX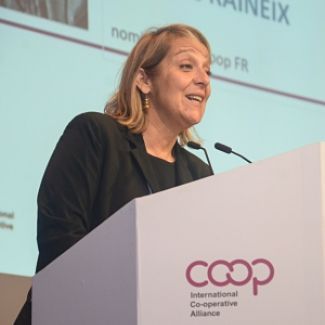 Ms. Raineix has been the Executive Director of the National Federation of Caisses d'Epargne (FNCE) since October 2011. She was previously Secretary General and Executive Director of the "Caisse d'Epargne" Ile-de-France. Within the FNCE, F. Raineix is responsible for defining the CSR strategic orientations of the Caisses d'Epargne. She represents the interests of Caisses d'Epargne and promotes their cooperative model among international institutions. She also develops international cooperation. She is a member of the Office of the Higher Council for Social and Solidarity Economy. F. Raineix holds a Law Degree from La Sorbonne and an executive MBA from HEC Paris.
INDIA – Aditya YADAV 
Mr. Yadav is a young, committed Indian cooperator, Member of the Board of Directors of the Indian Farmers Fertiliser Cooperative (IFFCO) which is a strong, active and long standing member of the ICA. His novel approach through IFFCO to empower Youth and Women is exemplary. Being ardent environmentalist, he promotes use of alternative energy through cooperatives. He is a staunch believer that "Cooperatives have Power to Transform Global Economy".
ITALY – Carlo SCARZANELLA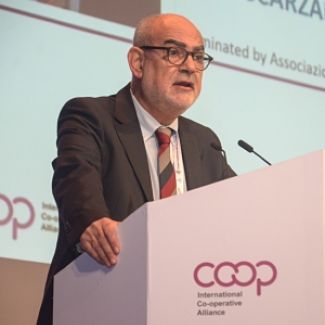 Mr. Scarzanella was born in 1957 and has a law degree. Started his cooperative career in 1982. From 1999 to 2008 he was Chairman of AGCI local branch of Tuscany. Vice-President of AGCI since 2008. President of AGCI Culturalia, the sector which gathers tourism, culture, entertainment and communication cooperatives of AGCI. Member of the Board of the Alliance of Italian Cooperatives (ACI) where he is President of the sector for cultural cooperatives and Co-President of the sectors for the tourism, publishing and communication cooperatives. Member of Foncoop Board.
JAPAN – Toru NAKAYA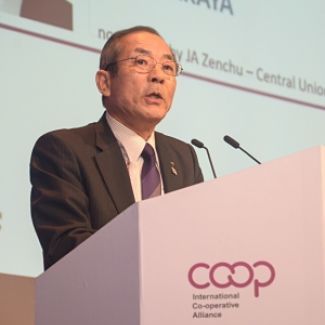 Mr. Nakaya is President of JA Zenchu, the apex organization of agricultural cooperatives in Japan. He also chairs the Japan Joint Committee of Cooperatives that consists of 17 ICA members, representing consumers, agriculture, fishery, forestry, banking, mutual, health and welfare and workers with over 65 million members. As a graduate of Central Academy of Cooperative, Mr. Nakaya has been a leading cooperator from the field. As President of IDACA (Institute for the Development of Agricultural Cooperation in Asia), he strongly supports capacity-building of cooperatives in developing countries.
MALAYSIA – Kamarudin ISMAIL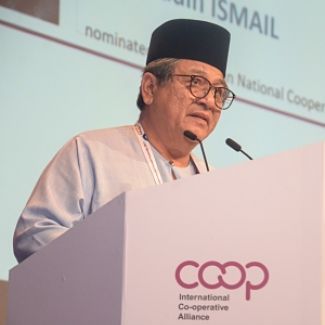 Mr. Kamarudin Ismail has contributed more than three decades to the development of school cooperatives in Malaysia while serving as Senior Assistant Director at the Education Ministry. He owns TESL degree from Edinburgh University, Scotland. He serves as the Vice-President of ANGKASA since 2012 and also holds other positions. He was awarded Co-curriculum National Figure Award and Excellent Service Award from the Education Ministry. His broad experience on youth cooperative has taken him to many countries where he represented Malaysia to talk about school cooperative. Mr. Ismail believes that cooperatives' sustainability begins from youth at school level.
NEPAL – Om Devi MALLA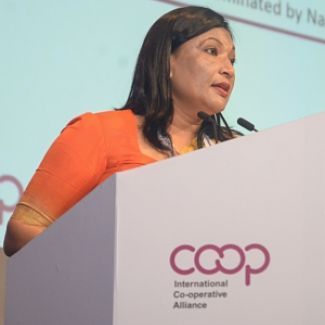 Ms. Malla was born on Dhuwakot V.D.C. of Gorkha District. Completed Master Degree on Sociology from Tribhuvan University. First Nepali woman to obtain Diploma in Cooperative Education from NCCE, India. She is the senior vice chairperson of National Cooperative Federation of Nepal since 2019. Enters cooperative sector since 1999. Considered as cooperative experts and BOD of National Cooperative Development Board. Received cooperative trainings from more than 10 countries. A women activist for inclusion in cooperative. A member of legislative parliament. Awarded from various national and international organizations for continuous contribution in cooperatives sector.
SINGAPORE – Kok Kwong KWEK - He passed away on 14 November 2020.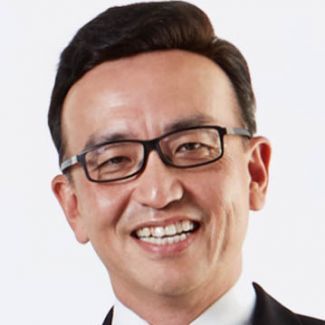 As Chairman of the Singapore National Cooperative Federation (SNCF), Kok Kwong is a strong advocate of collaboration and cooperation at national, regional, and international levels. He is also Chief Executive Officer of Singapore's largest education and training cooperative, NTUC LearningHub, and has been instrumental in supporting the nation-wide SkillsFuture campaign to re-skill and up-skill the Singaporean workforce to better prepare for a fast-changing economy. Combining his passion for lifelong education and his rich experience in diplomacy and collaboration, Kok Kwong aspires to serve in the ICA's Global Board to further strengthen the global cooperative movement.
SWEDEN – Anders LAGO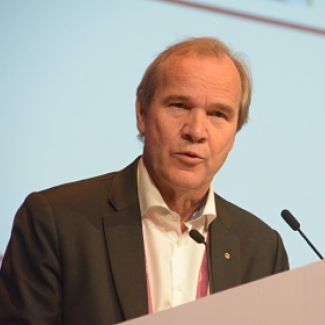 Mr. Lago is chairman of HSB, Sweden's largest cooperative housing organisation. For him, the cooperative movement means democracy, commitment and development and opens up enormous opportunities to empower and develop human beings as well as communities. He is a proud member of the Board of We Effect (formerly Swedish Cooperative Centre) whose activities in 24 countries, are good examples of this meaningful way of making people grow and make a difference. He is also a board member of Folksam, the mutual insurance company that insures half of Sweden's population.
UNITED KINGDOM – Ben REID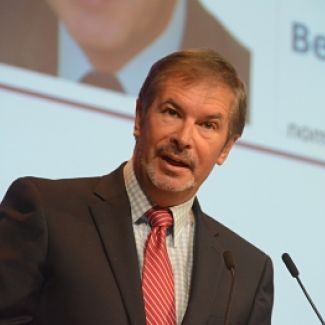 Mr Reid began as a cooperative employee in a small cooperative in Ilkeston, UK, rapidly rising through the ranks within the UK movement to become Group Chief Executive Officer of Midcounties Co-operative.  Midcounties Co-operative employs over 9,000 staff with an annual turnover in excess of £1.5billion and is the most diverse, innovative and democratic consumer cooperative in the UK.  A traditional cooperative, under Ben's leadership, Midcounties moved into childcare, travel, health and energy to great acclaim.  After 40 years in the Cooperative movement, Ben has recently retired his position at Midcounties however remains a committed international cooperator and, after using global examples to drive success at Midcounties, he is now spending his time working to develop a stronger global cooperative movement representing both Midcounties and the UK Cooperative movement at global level.
UNITED STATES – Martin LOWERY 
Dr. Martin Lowery is Executive Vice President, Member and Association Relations of the National Rural Electric Cooperative Association (NRECA). He is an inductee to the U.S. Cooperative Hall of Fame, the highest honor bestowed on individuals who have made heroic contributions to the cooperative community. Lowery serves on the board of the National Cooperative Business Association (NCBA). He is Chair of the National Cooperative Bank board and serves on the Executive Committee of the Consumer Federation of America. He is U.S. representative to the board of the ICA and is Chair of the ICA Cooperative Identity Committee.                                 
Sectoral Organisation Representatives
BULGARIA – Petar STEFANOV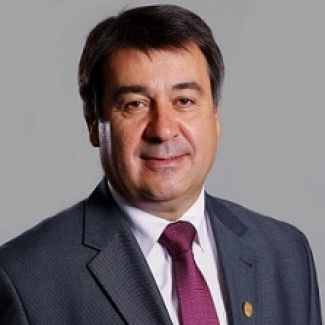 Prof. Petar Stefanov is the President of Central Cooperative Union of Bulgaria since 2003. At National level, he is a member of Group III of Economic and Social Council of Bulgaria since 1995. At the European level, he is Cooperatives Europe Board Member /2006-2013/ and Vice President /2013-2017/ and Euro Coop Vice President /2010-2016/. At Global level, he is ICA Board member – third mandate since 2009 and Chair of the ICA Governance Committee since 2013; President of Consumer Cooperatives Worldwide (CCW) since 2015 and ExCommittee Member /2001-2015. Throughout his tenure on international level, he has been at the forefront of supporting several key developments for the cooperative movement, such as harmonizing cooperative legislation, development of Common cooperative Marque, COOP2COOP cooperation and youth policy. The CCW has been represented at numerous high level significant Cooperative forums as International Summit of cooperatives, Quebec 2014, St. Petersburg International Economic Forum, 2017.
FRANCE – Isabelle FERRAND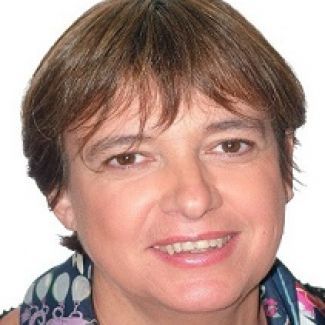 Ms. Ferrand is the Chief Financial Officer of Credit Mutuel's central body, where she is in charge of accounting and regulatory policies, consolidated financial statement, prudential reporting to the competent authorities and financial control. Credit Mutuel Group is the 34th largest bank in the world, with two main activities: banking and insurance. It employs close to 80 000 people. Since 2017, she represents the International Cooperative Banking Association (ICBA) on the ICA Board. She represents the ICA on the IFRS Advisory Council. She has a master's Degree and a Superior Accounting Studies Diploma. 
SPAIN – Manuel MARISCAL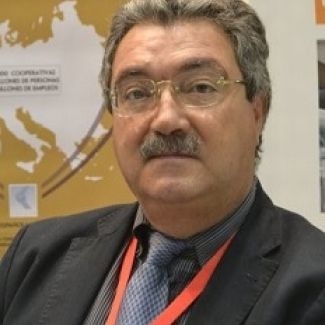 Mr. Mariscal, born in El Coronil, Seville, began his cooperative activity as president of the start-up Barranco cooperative in 1986 and he is still fulfilling that role. He put his substantial experience in the management of cooperative enterprises at the service of FAECTA, the Andalusian Federation of Worker Cooperative, where he was president between 2000 and 2011. He was vice-president of COCETA, the Spanish Worker Cooperative Confederation between 2005 and 2017. He was the president of International organisation of cooperatives in industry and services (CICOPA), the sectoral organisation of the ICA for industrial and services cooperatives (2011 - 2019).
Gender Equality Representative
COLOMBIA – Maria Eugenia Pérez Zea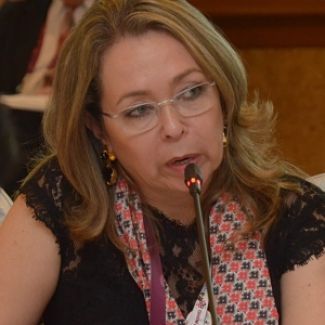 Ms. Pérez Zea was born in Medellin, Colombia. A lawyer with specialization in administrative Law, Socioeconomic Evaluation of Projects, and postgraduate in Cooperative Law. She has been a cooperative leader in Coomeva for 18 years. The first woman to reach the highest managerial position at Coomeva as Chairperson of the Board of Directors 2010-2017 and also as Chairperson of the Board of directors at Ascoop 2015–2017. She is the Chair of the ICA Gender Equality Committee since 2011. At the regional level, she was the CREG ACI Gender equality Committee 2010-2014 and is the Vice President of CREG ACI Gender equality Regional Committee since 2014.
Youth Representative
FRANCE – Sébastien Chaillou 
Mr. Chaillou lives in Paris (France). He became passionate about social change and concrete action when he joined a student union in university: He has ever since been driven by the will to help people answer their immediate needs but also contribute to the transformation of our society. He joined the Solidarité Etudiante initiative in 2013 to create a cooperative which would help students self-organize and manage their own services on campus. He became Chief Director of this multistakesholder cooperative. He is also involved in many associations to promote cooperation and represent young cooperators, in particular co-founding the Young European Cooperators Network. Since 2017, he is the chair of the ICA Youth Network.