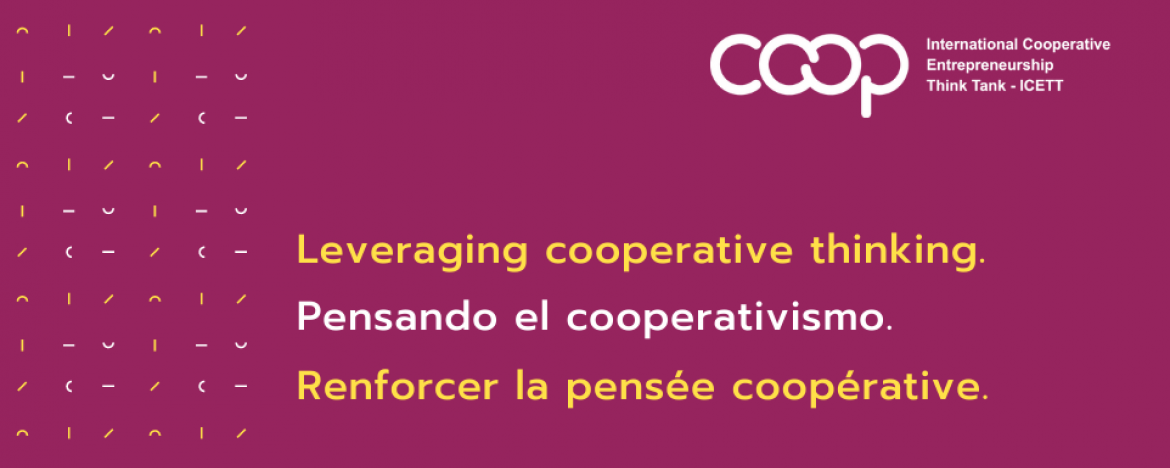 ICETT at a glance
The International Cooperative Entrepreneurship Think Tank (ICETT) was created in 2018 to foster cooperation among large cooperatives and cooperative groups and create a platform for peer-to-peer learning on how to leverage their cooperative identity and boost their entrepreneurial performance.
Objectives
ICETT's objective is to serve as a strategic hub for the cooperative movement. It provides valuable information to strengthen cooperatives' competitive advantage, which allows to improve the positioning of the cooperative movement as a key actor in the implementation of the Sustainable Development Goals. ICETT develops its main goals through the following specific targets:
Activitites
ICETT is currently advancing the way the cooperative movement communicates the  cooperatives' benefits to the members and to the community at large. The objective is to outline an analytical process by defining four categories: 
Direct benefits to members;

Indirect benefits to members;

Benefits to the local community and society at large; and

Cooperatives' contribution to the national, regional and international development agendas.
In the previous working cycle, ICETT was structured into four working groups to stimulate cooperative entrepreneurship, based on thematic areas that have a great social, economic and environmental relevance inside and outside the cooperative movement.These working groups were the following: Future of Work - SDG 8; Human Rights in Value Chains - SDG 12; World Cooperative Monitor (WCM) and Climate Action - SDG 13; Cooperative identity as a key competitive advantage.