12 Apr 2023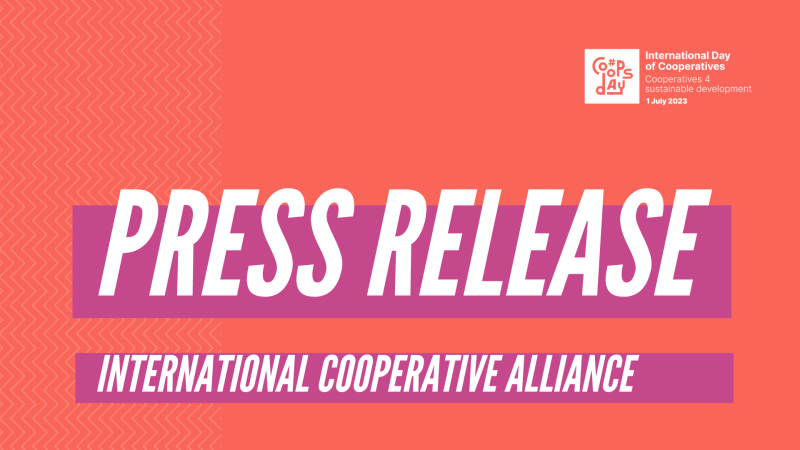 On 1 July, the cooperative movement will celebrate the 2023 International Day of Cooperatives. United by the slogan Cooperatives for sustainable development, we will show how the cooperative way of working, inspired by the cooperative values and principles, has the accomplishment of the Sustainable Development Goals (SDGs) as part of its DNA.
In September 2023, the international community will mark the mid-point in the implementation of the 2030 Agenda for Sustainable Development and seek ways to accelerate progress in the SDGs. It is thus a real key moment to demonstrate the contribution of cooperatives in advancing the achievement of the SDGs.
"At the mid-point of the 2030 Agenda, efforts need to be deepened, and this can only be done with more cooperation. Enterprises, which are responsible for organising the production and distribution of goods and services, must focus on people and the planet. Cooperatives have a model for doing this, and have been demonstrating it for almost 200 years'', says the President of the International Cooperative Alliance (ICA), Ariel Guarco.
As natural vehicles of collaborative partnership and prosperity for all, cooperatives contribute to economic, social, and environmental sustainability across regions and economic sectors.
The ICA invites cooperators across the globe to celebrate the International Day of Cooperatives and show the world what can be achieved through the power of cooperation.
This year's theme is "Cooperatives: partners for accelerated sustainable development" and the celebration will mark the 29th International Day of Cooperatives recognized by the United Nations and the 101st International Cooperative Day.
Read the full press release in the documents attached.