20 Mar 2015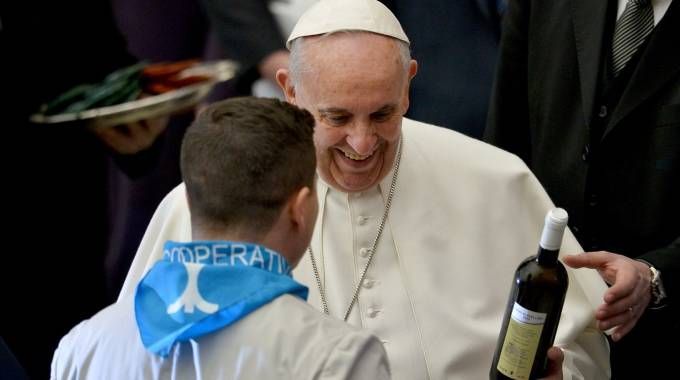 Addressing over 7,000 members of the Confederation of Italian Cooperatives, Pope Francis has expressed his support for co-operatives, as a means to achieve an "economy of honesty". In his speech in Vatican on 28 February, the Pope suggested five actions for co-operatives to achieve their mission and challenge the current "throwaway culture".
"The Church has always acknowledged, appreciated and encouraged the co-operative experience", he said.  
The bishop of Rome thinks that in order to achieve this mission, co-operatives needed to continue to set up new enterprises that respond to people's needs and create opportunities, particularly for women and young people.
"Aside from new enterprises, let us look also at the companies in difficulty, those that the old owners leave to die, which could instead be revived through 'workers' buy-out' initiatives," added Pope Francis.
He explained how many people were unable to gain access to healthcare services. The Pope believes co-operatives could help respond to their needs by creating an effective network of assistance and solidarity between these, parishes and hospitals.
The leader of the Catholic Church also argued that co-operatives could enable people to achieve all their potential. He said: "A member of a co-operative must not be merely … a worker … but must instead always be a protagonist, and must grow, through the co-operative, as a person, socially and professionally, in responsibility … an enterprise managed by a co-operative must grow in a truly co-operative way, involving all".
His fourth recommendation for co-operatives was to create more harmony between work and family, through initiatives such as nurseries or domestic care services. While admitting that achieving this required finance, the Pope encouraged co-operators to "invest well".
"In Italy certainly, but not only, it is difficult to obtain public funding to compensate for the scarcity of resources. The solution I propose to you is this: unite with determination the right means for carrying out good works. Collaborate more with co-operative banks and businesses, organise resources to allow families to live with dignity and serenity, and pay fair salaries to your workers. … Money, placed at the service of life, can be managed in the right way by the co-operative, if however it is an authentic and true co-operative, where capital does not rule over people, but people over capital," added Pope Francis.
He advised co-operators to continue to oppose false co-operatives, or co-operatives just by name. "The co-operative economy … if it seeks to fulfill a strong social function, if it wishes to be an agent of the future for a nation and for each local community, must pursue clear and transparent aims. It must promote an economy of honesty, a healing economy in the treacherous sea of the global economy. A real economy promoted by people who have at heart and in their minds only the common good".
Pope Francis concluded by urging co-operatives to extend their work at international level. "It is necessary to have the courage and imagination to build the right road to integrate development, justice and peace throughout the world", he said.
Photo: Pope Francis, (c) Shutterstock