08 Feb 2018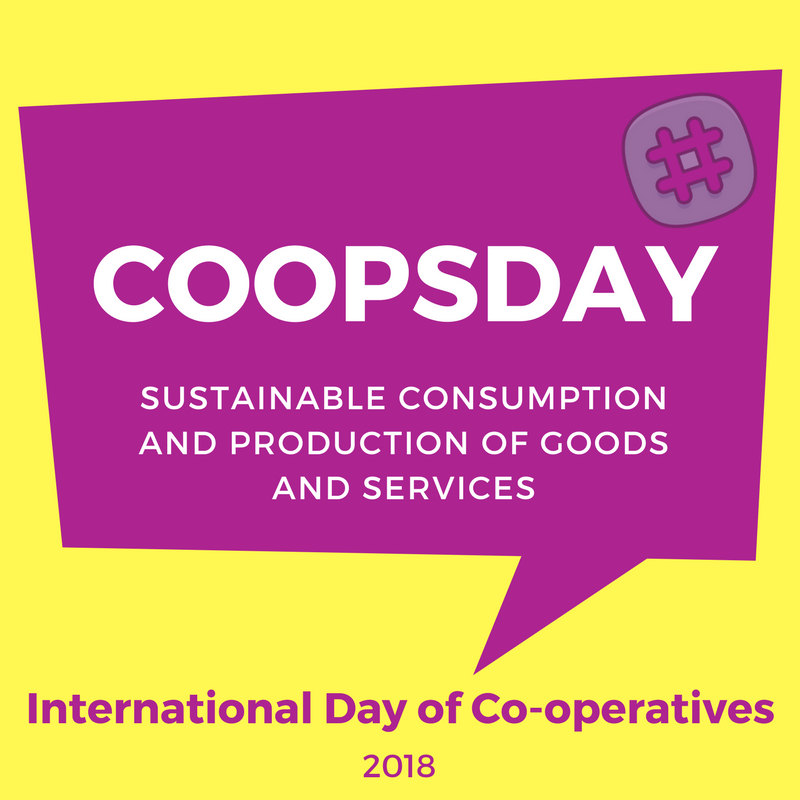 With "sustainable consumption and production of goods and services" as theme in mind, co-operators from around the world were invited to participate in selecting the International Day of Co-operatives (#CoopsDay) slogan unveiled today. Sustainable societies through co-operation was the most popular one and it will be the slogan for the 2018 edition of #CoopsDay.
The slogan was selected in a weeklong social media campaign on Twitter. This is the first time the International Day slogan has been determined by a public vote. The 2018 International Day of Cooperatives will be celebrated on the 7th of July.
Since 1995, the Alliance and the United Nations have been setting the theme for the celebration of #CoopsDay through Committee for the Promotion and Advancement of Cooperatives (COPAC), a multi-stakeholder partnership of global public and private institutions, the Alliance being a founding member, that champions and supports people-centred and self-sustaining cooperative enterprises as leaders in sustainable development.
The logo and press kit will be distributed soon, stay tuned.
More about #CoopsDay here
Related Events: