16 Sep 2021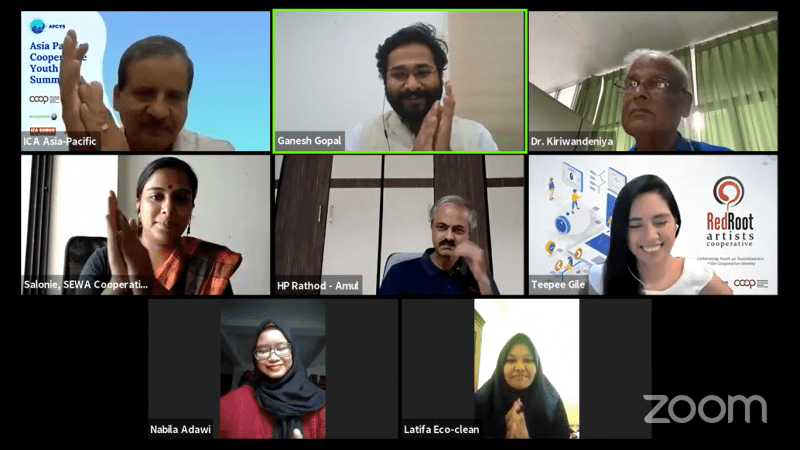 To celebrate youth as torchbearers of Cooperative Identity, ICA-AP, under the ICA-EU Partnership, along with the ICA-AP Committee on Youth Cooperation (ICYC), and the ICA Domus Trust organised the third edition of the Asia Pacific Cooperative Youth Summit (APCYS 3.0) in July 2021. The Summit, held virtually, received over 3,500 registrations and brought together youth from 23 countries.
 
The keynote speakers, Ms. Zahra Al-Hilaly, UN Australian Representative to UN Women's Generation Equality Youth Task Force and Dr. P. A. Kiriwandeniya, the Founder and Visionary Leader of the SANASA Movement in Sri Lanka, motivated youth to believe in themselves and uphold values and principles in any sector or enterprise they engage in. The participants, through various sessions, engaged with coop youth entrepreneurs, members of student coop clubs, motivational speakers, and experts from the cooperative movement to understand and celebrate the role of youth in cooperatives.
 
The Coop Pitch competition, a key highlight of the summit, was sponsored by Amul, India (the largest dairy cooperative in the world) and received 56 entries from nine countries. The top three winners were Eco-Clean (Indonesia), a platform coop idea for cleaning-service providers, followed by Himalayan Hemp Coop (India), a community of artisans and farmers creating eco-conscious products, and Udara Cooperative (Malaysia), with an idea of food production through aquaponics.
 
All the session recordings are available on the ICA-AP YouTube Channel.
Related Events: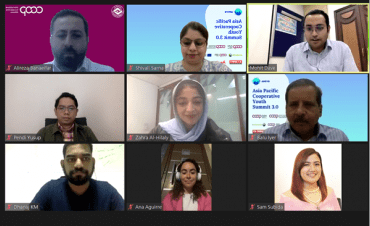 On 27 - 29 July 2021 the International Cooperative Alliance-Asia Pacific ( ...