27 Jan 2022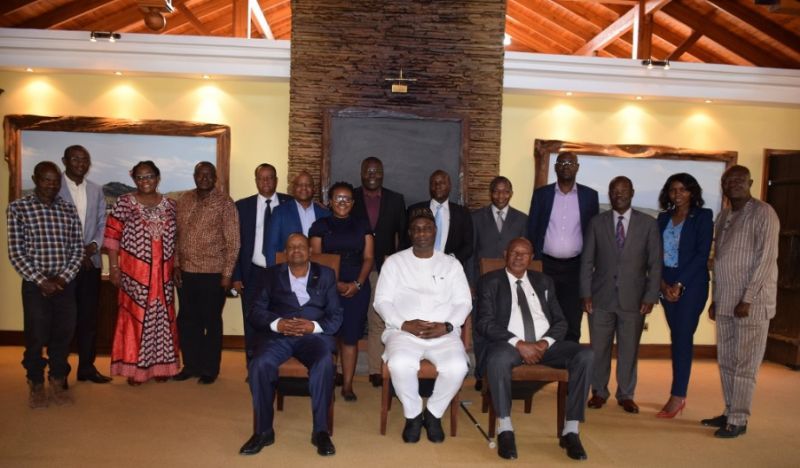 The President of the Cooperative Federation of Nigeria (CFN), High Chief Oriyomi Ayeola, is the new President of International Cooperative Alliance – Africa (ICA-Africa). He was elected by the 15th Regional Assembly of ICA-Africa, which was held virtually on 15 October 2021.  
High Chief Ayeola becomes the 3rd ICA-Africa president for a tenure of four years taking over from his immediate cooperator Japheth Magomere who retired voluntarily after serving in the ICA-Africa regional board for a period of 13 years. Prior to his election, Ayeola was a board member at ICA-Africa and arguably the first Nigerian to be elected as president of the ICA-Africa since its establishment.  
He brings on board 26 years of cooperative experience having presided over all the four tiers of cooperative administration in Nigeria. The Economics graduate ventured into cooperatives in 1995 as a co-founder of Alaro Standing Order Cooperative from a terminable contribution group to a formidable cooperative society. He also co-founded and served as pioneer President of Nigeria Union of Teachers (Epe), Cooperative Multipurpose Society and later elected President of Lagos State Cooperative Federation (LASCOFED) in 2012 before joining the ICA-Africa regional board in 2018. (Find the Acceptance Speech).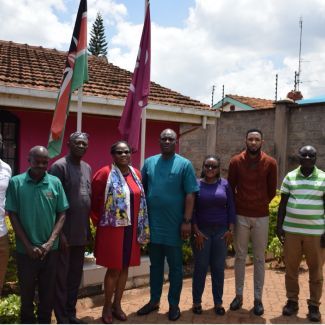 Newly Elected ICA-Africa President Visits the ICA-Africa Offices in Nairobi
Farewell to Japheth Magomere
ICA-Africa board members convened at Fairview Hotel on 12th November 2021 to bid farewell to the out-going ICA-Africa President Mr. Japheth Magomere. 
Before his voluntary retirement in October 2021 from the position of ICA-Africa presidency. He was elected as the ICA-Africa President in October 2018 during the 13th ICA-Africa Regional Assembly in Abuja – Nigeria through a by-election taking over from the late Stanley Muchiri of the Cooperative Bank of Kenya. In his own country – Kenya, Magomere has served as a Delegate of Co-op Holdings Cooperative Society (the anchor shareholder of Cooperative Bank) since 1986 and as a Member of the Institute of Directors of Kenya. He served as the Chairman of Cooperative Alliance of Kenya (CAK), Honourable Secretary of Maisha Bora Sacco, a Council member of East African Farmers Federation since 2008 and later joined the board in 2017, the Chairman of the National Council for Ushirika Day Celebrations (International Day of Cooperatives) and a Board Member of several secondary schools. He was honoured with the Order of the Grand Warrior of Kenya (OGW) in 2009.