23 Jun 2021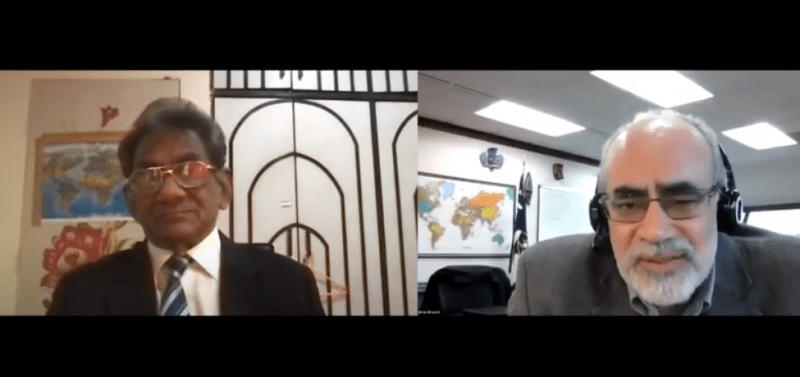 The International Cooperative Banking Association (ICBA) and the World Council of Credit Unions (WOCCU) shared case studies of digitisation strategies during a joint webinar held on 25 May. 
Participants heard from credit union and cooperative banking digital experts, including Carey Price, Senior Vice President, Digital Strategy and Delivery at BCU, who shared digital lessons from her organisation. BCU is a credit union located outside of Chicago with 300,000 members and assets of US$5bn.
BCU's digitisation strategy is tied into the credit union's business objectives to improve engagement and reduce expenses and member effort. This includes a focus on improving retention, serving the growing remote membership, deepenening brand loyalty, enhancing security, driving more self-service, and integrating with other channels.
BCU initially built its own digital banking platform solution but as its membership increased, it bought a platform that had both desktop and mobile banking. It also looked at areas where it could stand out in the market to acquire a unique positioning, and considered where fintech partnerships might be appropriate.
The credit unions created separate digital teams, each focused on five key areas: sales enablement, fast follower competitive digital offering, member trust and security, omnichannel member engagement and corporate partnerships.
Their goal is to hit 95% of all transactions to be contactless by 2020. Already, 65% of members do not have access to a physical branch.
Dr G.R. Chintala, Chairman of India's National Bank for Agriculture & Rural Development,talked about the experience of his country's cooperative banks. While India has limited existing digital infrastructure, the country is rapidly digitising, which led to rural cooperative banks losing some of their market share to other institutions.
He said that even though face-to-face banking remains the main cooperative banking model in India, young, tech-savvy customers expect instant solutions. Rural cooperative banks faced barriers when looking to digitise, he added, such as meeting the regulator's eligibility criteria to provide internet banking. Strong governance and management practices are also required to transform the cooperative banking ecosystem and drive digitisation.
"Investing in digitisation alone will not take cooperatives to the next level," he said, adding that the sector needs to run awareness programmes. He pointed out that mergers might also lead to more digitisation, as credit unions pool resources.
Dohun Kwon, IT Platform Quality Assurance officer at the National Credit Union Federation of Korea (NACUFOK), talked about apex's digitisation. NACUFOK represents nearly 800 credit unions in the Republic of Korea, who use its integrated IT system.
Mr Kwon said Korean credit unions aimed to put members at the centre of the digitisation process, under the slogan Digital Human Credit Unions. As part of this, NACUFOK focuses on providing user-oriented digital services by gathering information about the user experience, adopting a proactive approach to open banking, and improving back office support, including via robotic process automations. Other initiatives include running marketing campaigns to promote digital services, strengthening the response capacity for money laundering prevention and ensuring regulatory compliance.
NACUFOK is also seeking to develop credit union-specific digital services that would benefit the local community and maximise data utilisation capabilities. Credit union members of the federation can pick and choose the services they want from NACUFOK and pay different charges depending on their size.
In Poland SGB-Bank brings together 190 co-operative banks, which operate 1,500 branches across the country. Mirosław Skiba, President of the Board of SGB-Bank ,and Błażej Mika, Vice-President of the Board of Directors of SGB-Bank, shared some tips from their organisation's digital transformation.
SGB-Bank has recently agreed a new business strategy , with digitisation an important pillar. The bank sees digitisation as an opportunity not a threat; its main challenge is having five different IT systems and integrating different IT solutions for different local banks, allowing them to independently choose what suits them best.
The answer was using open banking and developing a platform which integrates different solutions, in line with Payment Services Directive Two, a European regulation for electronic payment services.
While developing the platform, SGB-Bank consulted customers and examined trends. Key to the approach was focusing on long-term investment and taking advantage of different solutions delivered by different suppliers, as well as collaborating with partners and fintechs to explore new business opportunities and attract new clients.
In spite of Covid-19 challenges including low interest rates, SGB-Bank continued its digitisation journey, developing its Internet banking, launching a mobile app and issuing online cards. The app is linked to the five different IT systems, enabling 155 co-operative banks to offer it to 100,000 customers.
WOCCU President and CEO, Brian Branch, and ICBA President Bhima Subrahmanyam also took part in the discussion.
Mr Branch briefly talked about the importance of digitisation for credit unions around the world, mentioning WOCCU's goal for credit unions to increase membership through the digitisation of the global credit union system by 2025, a target against it is reporting annually.
Mr Subrahmanyam said: "The need and importance of digitisation assumes a greater significance in the ever changing financial sector reform scenario." He explained how IT communication tech could improve quality customer service, increase competitiveness and productivity and lead to better risk management. 
The webinar is available online: