23 Jun 2021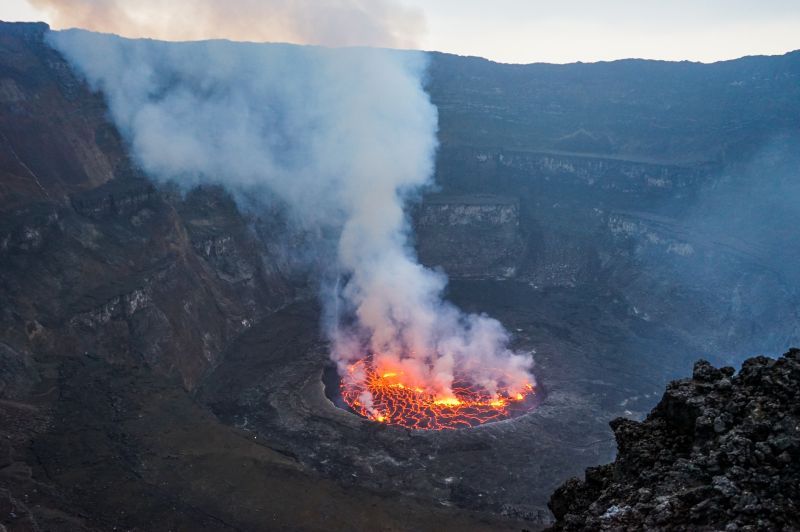 The Credit Cooperative of Nyawera in Goma, the Democratic Republic of Congo, has launched an appeal for support after a volcanic eruption on 22 May. The eruption of Mount Nyiragongo killed 30 people with another 3,500 others losing their homes.
The credit cooperative closed its branch following the government's evacuation order and is struggling to cope with a drastic drop in income. The International Cooperative Alliance has in recent years served as a channel for donations from our members who wish to provide support for the recovery effort from such terrible events.
We did so for the 2010 Haiti earthquake, the 2011 Japanese tsunami, the 2013 Philippines cyclone and the 2019 Cyclone Idai in Mozambique, for example. We are now establishing a Recovery Fund that can be used for the Volcano in Goma response. We have been in communication with our member in the Democratic Republic of Congo, the Credit Cooperative of Nyawera.
A member of the ICA since 2016, the cooperative has shared with us the current situation and the needs they have. The disaster hit the cooperative during an already difficult year, marked by disruption and closures, which made it impossible for some members to repay their loans.
Send your donations to the International Cooperative Alliance:
Beneficiary: Alliance Coopérative Internationale
Bank Name: KBC Brussels
Branch Name: KBC Brussels Dailly
Bank Address: Place Dailly 3 - 1030 Brussels - Belgium
IBAN: BE28 7340 3825 7920
BIC: KREDBEBB
Important! Reference "Volcano Goma" when sending the bank transfer.